While running errands, you may have seen a block party going on. You may have even joined in or been part of making it happen. Here are the kinds of scenes you're likely to see at a block party…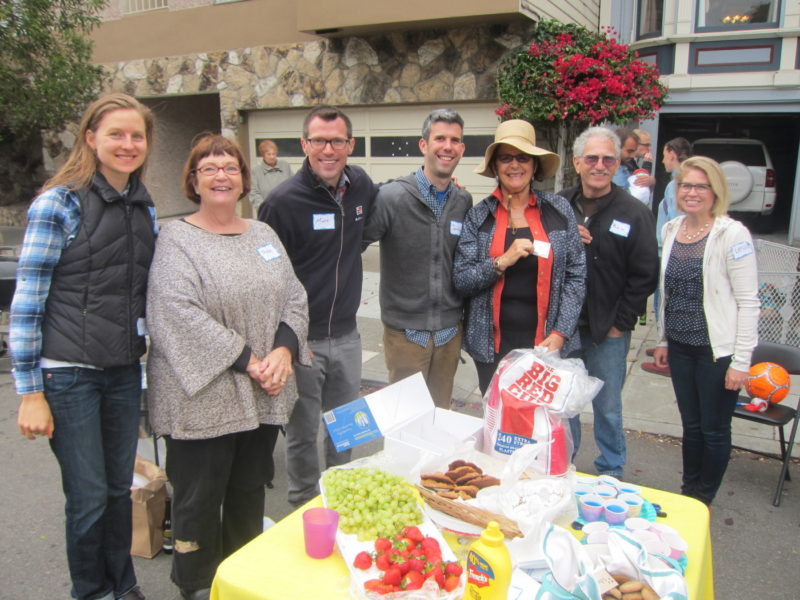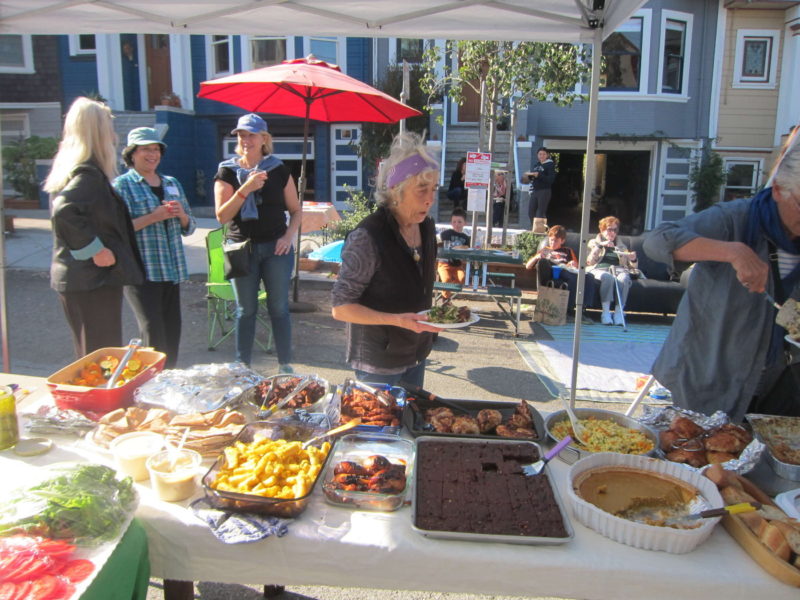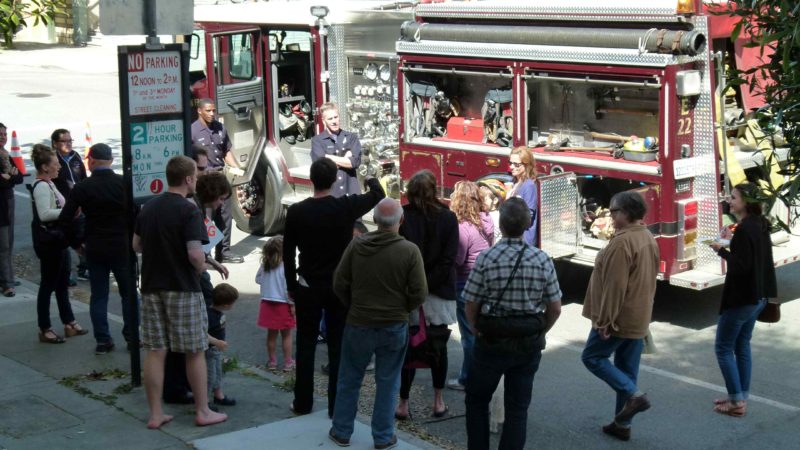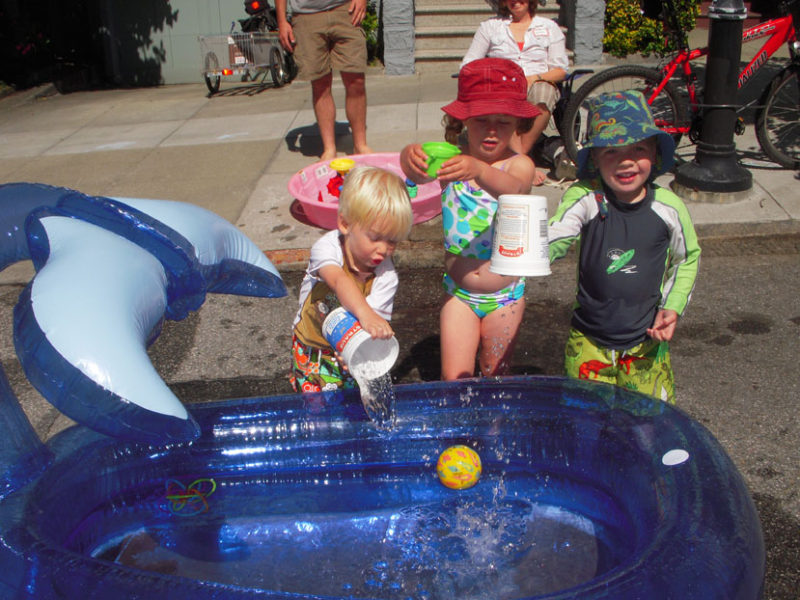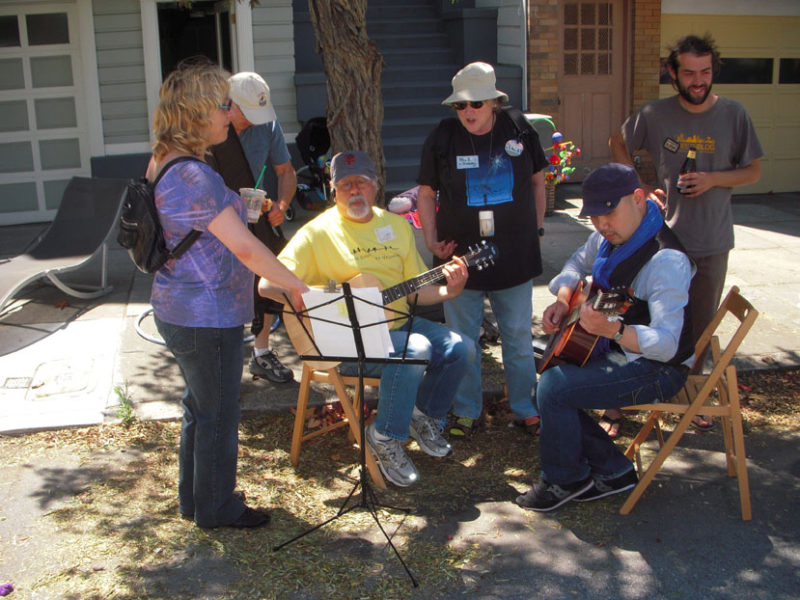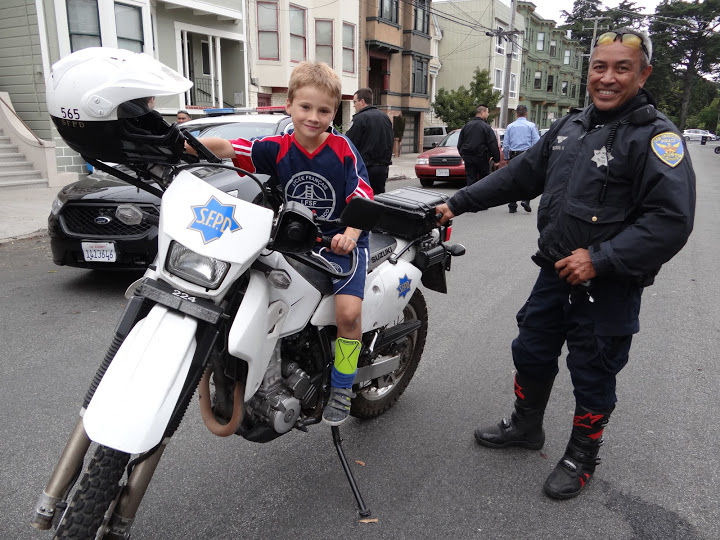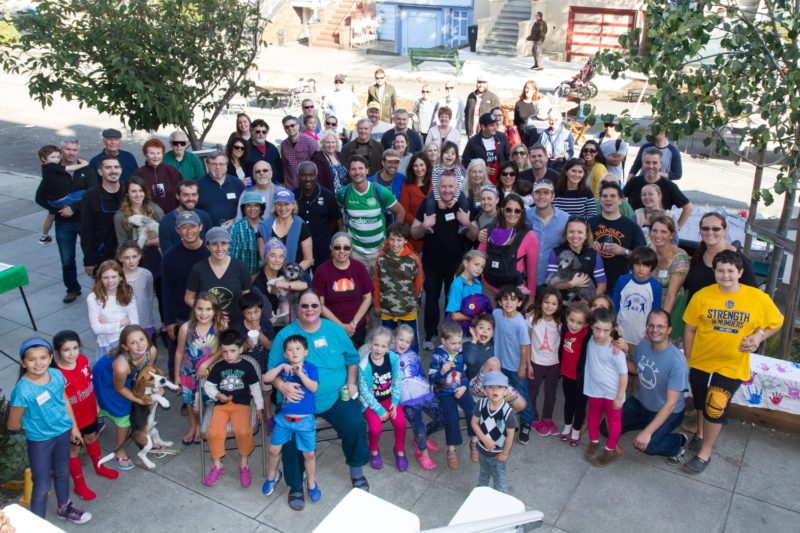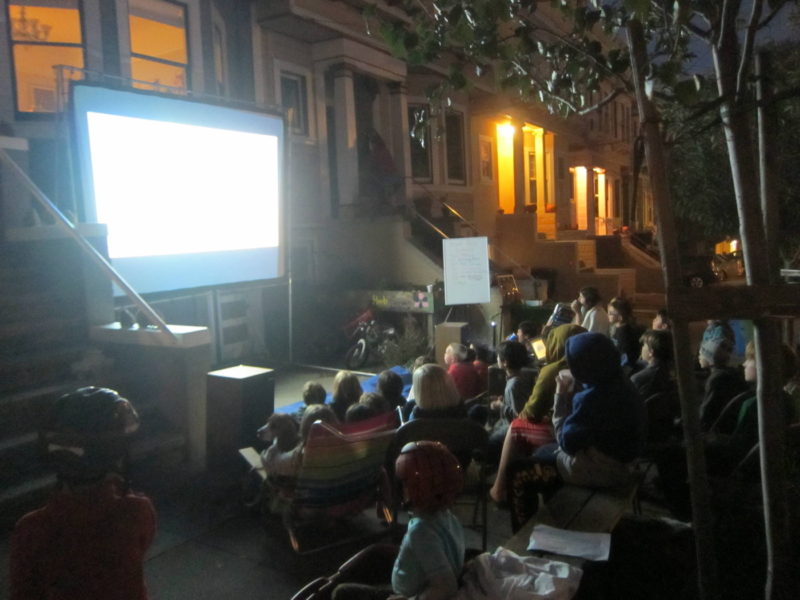 You'll see these kinds of scenes at most block parties. And yet no occasion is exactly the same: Every street has unique neighbors, people have different resources at their disposal, the vibe varies…
Throwing a block party on your street can feel like a small revolution. Neighbors meet for the first time, kids run around merrily, and there is a sense of community like never before. Suddenly neighbors go from having no communal space to more having more space than they know what to do with! The sense of liberation is palpable. I've been to dozens of block parties and that feeling is present every time. Neighbors have told me "Our block party changed everything. The atmosphere on our street is completely different now."
Most telling are these types of comments: "Why don't we just keep the barricades up at the end of the day?" I hear this regularly at block parties. When people reclaim their street for just one day they start to see the space in a new way. Why must they live in perpetual danger and be denied a common space while their street is reserved 24/7 for people to drive through?
It's almost too good to believe that a street could be taken out of the traffic network and filled with a community garden, communal oven, swings, tables and benches, trees, a community center, and so on – but it could.
Imagine the scene: Kids can run out into the street whenever they like, completely safely. Every time you come home you pass by your neighbors hanging out in the street. Whenever you need company you just walk outside. Your street is greener and more beautiful than you ever imagined – people walk by just to behold its magnificence.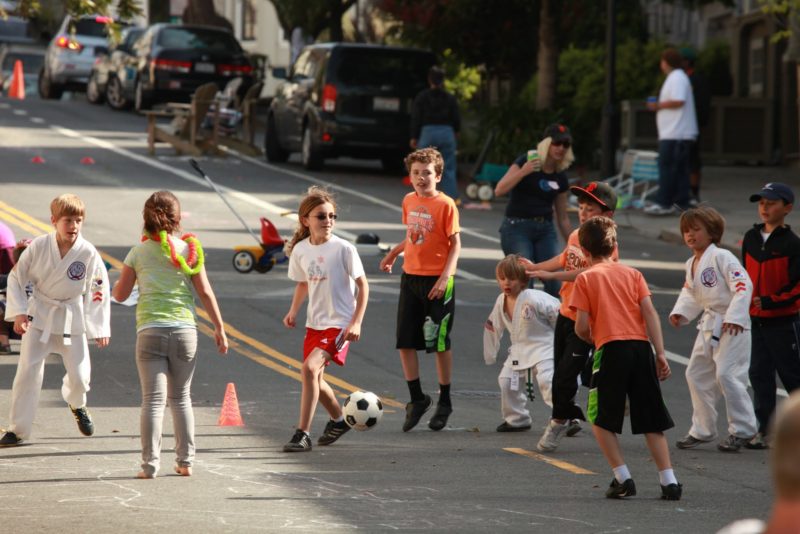 All this is possible when we change how we see our streets. And it can start with a block party.
Even if your street doesn't get such a radical overhaul, a block party may change your life: You'll know more neighbors and you may start to feel and function like part of a community. Who knows where your new bonds will take you: Perhaps shared dinners, more trees and benches on the street, babysitting your neighbor's kids, and all kinds of ordinary but wonderful acts of neighborly kindness.
I've seen all this happen through the project Streets For All, where we help neighbors organize their first block party. Find out more and contact me if you'd like help or advice with your first event.