"Our block party changed everything on our street"
– Block resident, San Francisco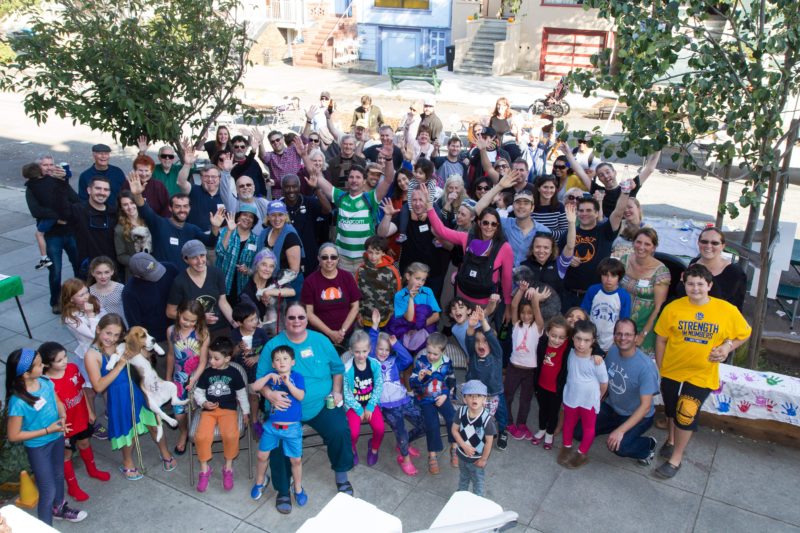 Block parties change lives. When neighbors reclaim their street for a day and turn it into a car-free social space all types of folks come out, children run freely, neighbors who have been strangers for 20 years meet at last. Culture changes in an instant: Streets become safer, social ties strengthen, neighbors are happier and healthier.
Given these benefits, you'd think local authorities would be falling over themselves to encourage block parties. And many cities are. Hats off to Seattle for this statement on its Block Party Application webpage: "Block party permits are completely free for applicants… in an effort to strengthen neighborhood spirit and support increased pedestrian use of the right of way."
You're awesome, Seattle.
Unfortunately, many other American cities aren't so sympathetic. Recently, I conducted a survey of every American city with a population of over 300,000. I discovered that some cities are charging up the wazoo for neighbors to organize block parties. The biggest humbug is Austin which charges $558. Bear in mind that the most common permit cost is $0 and the median cost is $20. Embarrassingly, my own city of San Francisco charges $167, the nation's fourth highest fee.
Here are my findings:
The 5 Most Expensive Cities

* Austin doesn't technically offer a block party permit, the only major American city not to do so, although they claim to be working on a permit. Instead, applicants have to apply for a Special Events permit (ie. the same status as a major public event), which costs a minimum of $558 + $2,000 refundable security deposit.
** This rate was changed on 7/1/2016 and is reflected above.
The Rest Of The Cities

Download the raw data here.
Apart from permit costs, there are numerous other common issues in the application process:
1. It's often difficult to locate online information and forms about applying for a block party
2. Many cities require the renting of barricades, which can be expensive
3. Application information and forms are often long-winded and confusing; I had to make phone calls for many cities
4. Some cities have onerous requirements for demonstrating residents' support for a block party; for instance, Dallas requires 100% of residents to support a block party
5. Application deadlines range from a few days to several months before the event
So, in addition to reducing or eliminating permit application costs, many cities need to improve their block party application process. And they should. Those who organize block parties are doing a service to their neighbors and to society. They should be thanked and encouraged for doing so.