Adam Greenfield is a community, public space, pedestrian, and bicycle advocate based in Austin, Texas. His work largely focuses on building a popular movement to change the built environment to ensure a more sociable, civic, happy, sustainable, and prosperous life for all.
Contact Adam at [email protected].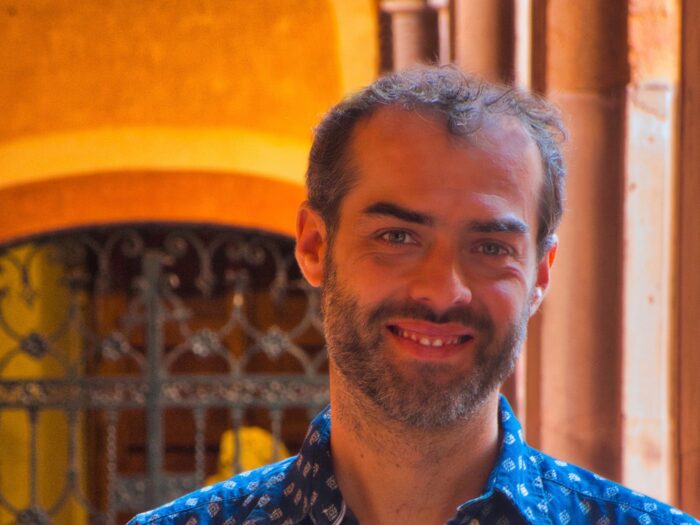 Notable Projects
Rethink35 (Austin, 2020 – Present)
The Texas Department of Transportation is proposing expanding I-35 through Austin to 20 lanes, which would have massive impacts on noise, safety, air quality, climate change, and transportation choice. Rethink35, a grassroots campaign with Adam acting as Executive Director, is instead pushing to reroute non-local traffic around town and rethink I-35 as an urban boulevard.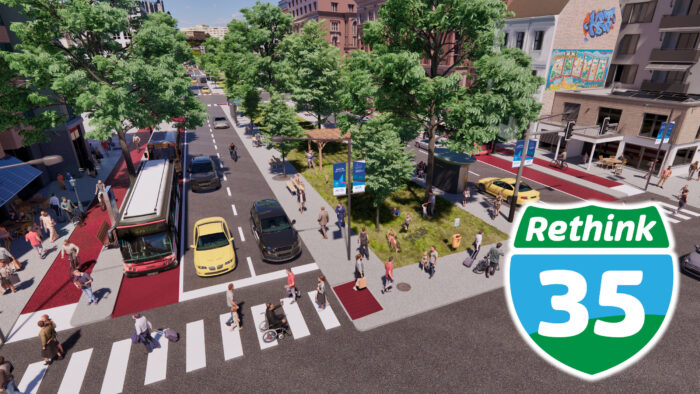 Parking reform (Austin, 2022)
Costly parking mandates force homeowners and local builders to build a certain amount of parking, whether or not they need it. Adam is helping to lead the Austin Parking Reform Coalition's campaign to remove such mandates to enable cheaper rents and housing costs, more walkable neighborhoods, cleaner air, and better public transportation.

Living Streets (Austin, 2021)
Like many cities, Austin's regulations prioritize streets for driving, ignoring streets' immense potential as places for building community, sharing, play, and more. Adam worked with communities across Austin to develop Living Streets, a proposed City of Austin program that will open up neighborhood streets to a wider array of community activities, including hand-made traffic calming and children's play.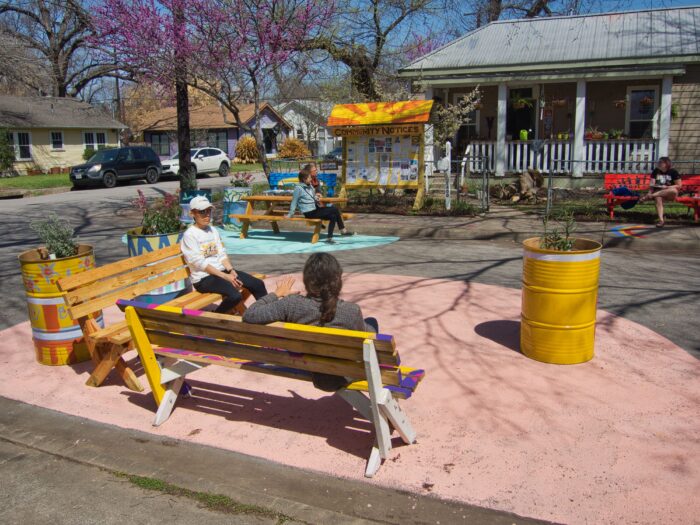 Healthy Streets (Austin, 2020)
In 2020, the Covid-19 pandemic brought an unprecedented drop in driving and a sharp rise in walking and bicycling. Adam led a successful grassroots push for the City of Austin to create Healthy Streets, a program that used simple materials to rebalance streets to encourage walking and bicycling closer to home. Although short-lived, the program was a big success, with many Austin residents excited for more Healthy Streets in the near future.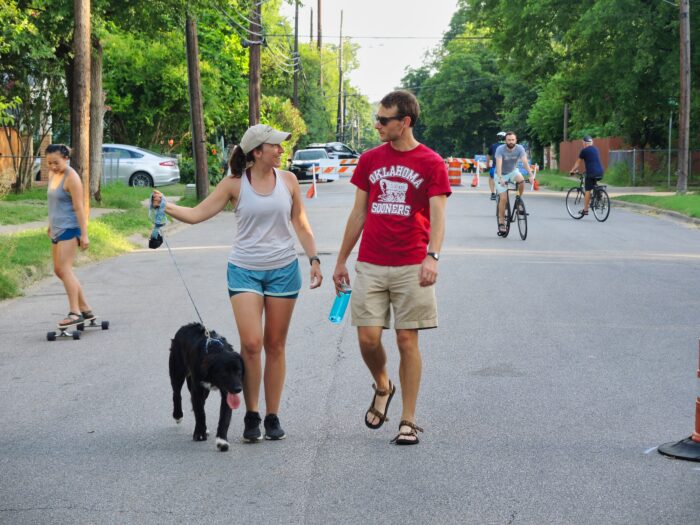 Congress For All (Austin, 2018 – Present)
Adam co-founded Congress For All, a bold re-envisioning of Congress Avenue, the iconic main street of Austin and Texas, as a world-class pedestrian-oriented public space. The project integrates several international best practices, including reversible car-free pilots and repurposing roadway space and parking as micro-business spaces.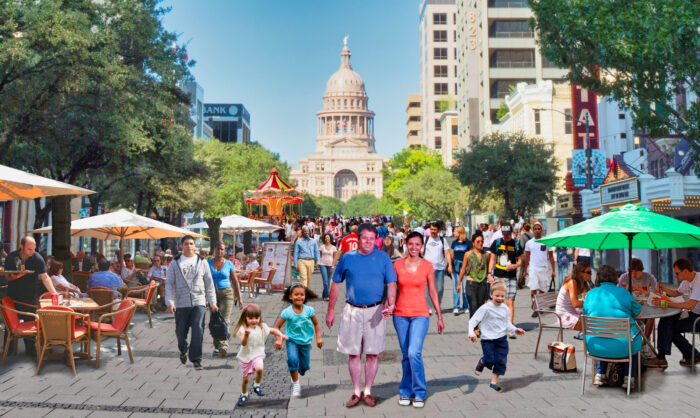 Austin Land Development Code (Austin, 2019 – Present)
A Land Development Code (LDC) determines what gets built on private property, including buildings' size, proximity to each other and to streets, and what they're used for. This crucial document profoundly shapes a community's way of life. As Walk Austin Board President, Adam pushed for Austin's new LDC to boost walkability through reduced minimum building setbacks and other recommendations.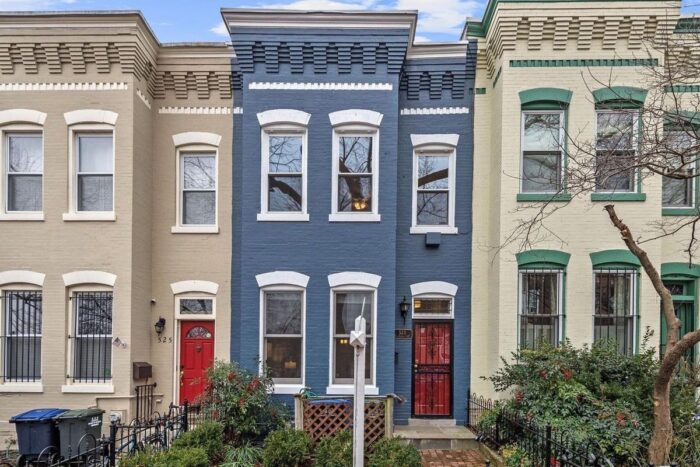 Bicycle and pedestrian advocacy (Austin, 2016 – Present)
Adam has led and won several grassroots bicycle and pedestrian infrastructure campaigns, mobilizing thousands of people to support safer walking and bicycling. As a board member and volunteer with Safe Streets Austin, Adam has spearheaded several successful campaigns, including protected bicycle lanes on Congress Avenue and 5-miles of protected bicycle lanes and pedestrian improvements on Shoal Creek Boulevard, a crucial north-south bike artery between north and central Austin.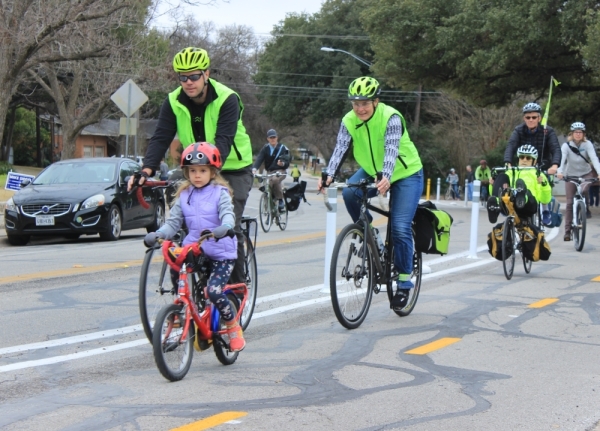 Neighborhood Block Parties (Austin / San Francisco, 2014 – Present)
Block parties are a key way for neighbors to enjoy their street as a place for community. Adam has worked with the City of Austin and communities in San Francisco to promote block parties and has worked with residents on dozens of events. His report "Building Blocks" details how cities and advocates can best encourage this crucial community-building tool.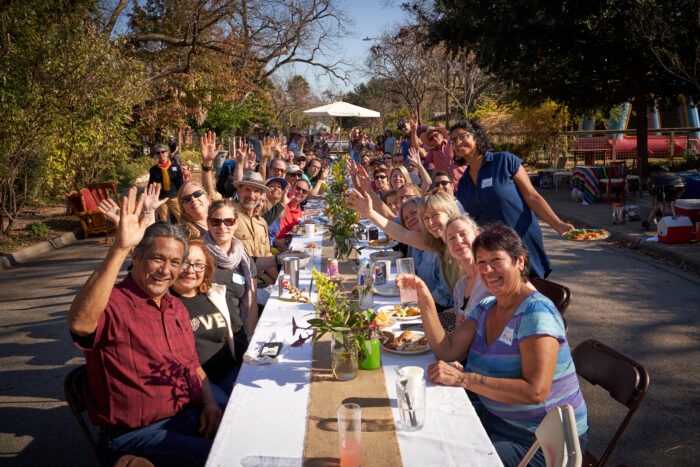 Inner Sunset Sundays / Flea Market (San Francisco, 2010 – 2016)
From 2010-2016, Adam founded and ran the all-volunteer Inner Sunset Sundays street fair events, temporarily transforming a prominent commercial block in San Francisco's Inner Sunset neighborhood into a public plaza several times a year. In 2015, he helped evolve the event into the Inner Sunset Flea, which takes place monthly during the Spring, Summer, and Fall and is attended by 1,500 people per event.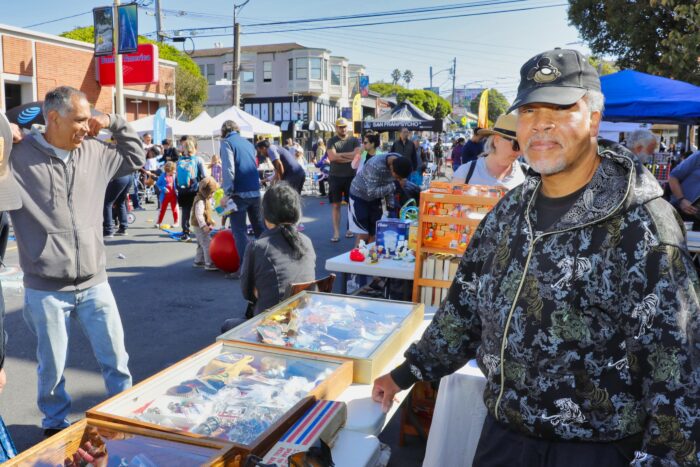 Media Coverage