Every town and city needs public space. It's where social connections are formed, creating healthy cooperative societies. It's also where people experience life in the most sustainable and pleasant way possible: By walking.
Whether it's pedestrianized streets, parks, or plazas (the main types of A-grade public space), there are two fundamental necessities for first-class public space: It must be prioritized for people (cars are, at most, guests; sidewalks are not good public spaces) and it must be as abundant as possible.
The US has some magnificent public spaces. But this country has often struggled to create public space of the same quality as seen in other countries. It's happening, though. The recent pedestrianization of New York's Times Square is a sign of the times.
It's well known that many American cities tried pedestrianizing streets in the 1950-1980 period. Most of these attempts failed.
This period of failures, however, has led some people to sweeping conclusions: "Americans don't gather", "Americans don't like public space".
Really? What about these Americans?
Of course Americans gather! They love public space too.
Even better, over the past 30 years we've learned a lot about what makes public space work. With this knowledge, the US is now ready for excellent public spaces from coast to coast. The mistakes are behind us, let's prepare for a new era.
Without further ado, let us explore the world and discover 5 essential ingredients of a great public space…
1. It's located where the action is
Albissola Marina's public space is superb. It's visible from afar and located in the center of town where people want to go. They run daily errands and meet friends here. People don't have to go out of their way to reach it. There's lots of businesses here and plenty of folks live above the businesses and a short walk away. Public transportation lines also run close by.
2. It's surrounded by destinations
Destinations surround Market Square in Guernsey (my birthplace). There's the library, spectacles store, grocery market, music shop, cafes, and restaurants. Therefore, all kinds of people, at times throughout the day, have many reasons to pass through this space. Inevitably, some of them will take a break in the square. This is especially true for restaurant customers who can enjoy lunch in the square.
Great public spaces must be well connected to the urban fabric in other ways. Public spaces must be no more than 3 feet above or below street level. Also, vehicular streets must not border a public space. If this happens, that space's edges will be weakened and people will feel cut off from that space. This happens in San Francisco's Washington Square Park, which is entirely surrounded by roads:

3. It's not too big
See how the above square feels lively with just 12 people. It doesn't take many people to enliven small public spaces.
Contrast this with Empire State Plaza in Albany, New York: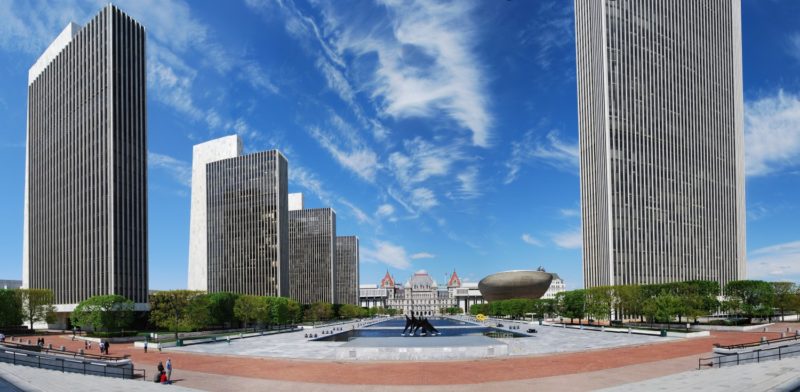 It would take a town's entire population to make that place feel lively. It's no surprise that few people bother going there.
4. There's plenty to do there
Want something to do? Boulder's superb Pearl Street Mall has you covered. Take your pick: Walk, sit, watch street performers, drink from the water fountain, buy a hot dog, play in the water jets, go shopping, visit tourist information, pick up a newspaper. Project For Public Spaces recommends 10+ activities to draw enough people to a public space. The Pearl Street Mall is way ahead.
One element in particular must be highlighted: Places to sit. Benches are the most effective way to draw people to a space and keep them there. In the Pearl Street Mall, benches are always within a 10 second walk.
5. The space is attractive
St Emilion's market square, what a pleasant place. Cobbled walkways, modest surrounding buildings, a weather-beaten stone church, well-arranged seating, a large shade-producing tree. No trash, broken windows, or graffiti. Detail and charm exude from every square inch. Beautiful.
---
People-oriented and centrally-located public spaces can and do work in the US. Any public space featuring all five of the above elements will be a wonderful place. People will love visiting it.
Let's get talking: Where could be the next great American public space?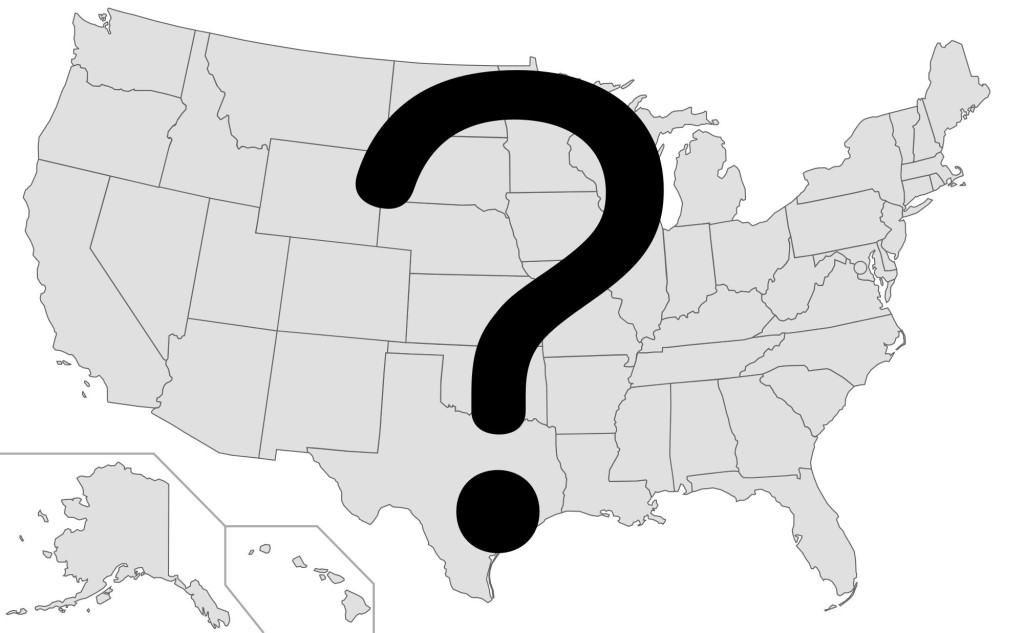 Note: For a more detailed explanation of what makes a great public space, together with the most helpful chart on the subject you'll ever see, check out What Makes a Successful Place? by Project For Public Spaces.