San Francisco's Duboce Park is a gem that you won't find in a Lonely Planet. But the locals love it.
Folks praise Duboce Park for its dog area, children's playground, views of the city, and so on. But there's also a special sense of sanctuary here that many people feel but don't know why.
So what's going on? Well, the park has an easy-to-miss feature: On two sides the surrounding buildings come right up to the park:
Compare this to San Francisco's more famous public spaces.
There's the still-depressing-after-a-century Civic Center Plaza:
Alamo Square:
And Washington Square Park in North Beach:
All surrounded by rivers of cars.
The easiest way to destroy public spaces' sanctuary effect is to surround them with vehicular-priority streets. Of course, crossing the street to get to a park is an ordinary activity but we all know that crossing it at the wrong time could kill you. This is bad for making great public spaces.
For a tragi-comic example of road encirclement, visit this sad spot in Tirane, Albania: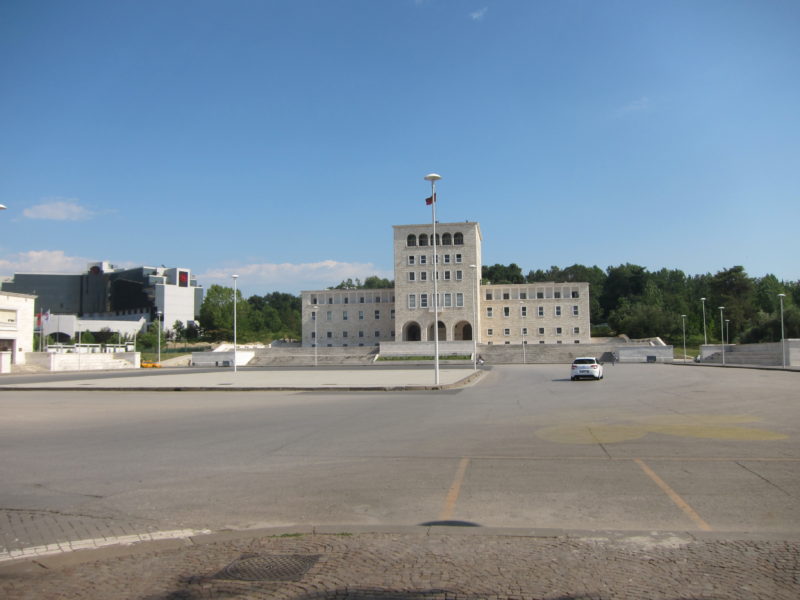 Yes, that's a public space in the center. Its name, issued without any irony, is Mother Teresa Square.
There's no comparison between street-encircled parks and public spaces where the buildings come right up to meet the space:
As we see from Boulder, Bordeaux, Stockholm, and many other places, public spaces are true sanctuaries when buildings come right up to those spaces, with no automobile streets in between. Take away the noise and danger of cars and what's left shows how traffic noise-addled many American cities are.
Returning for a moment to San Francisco's Washington Square Park, here's Union Street running alongside the park (on the right):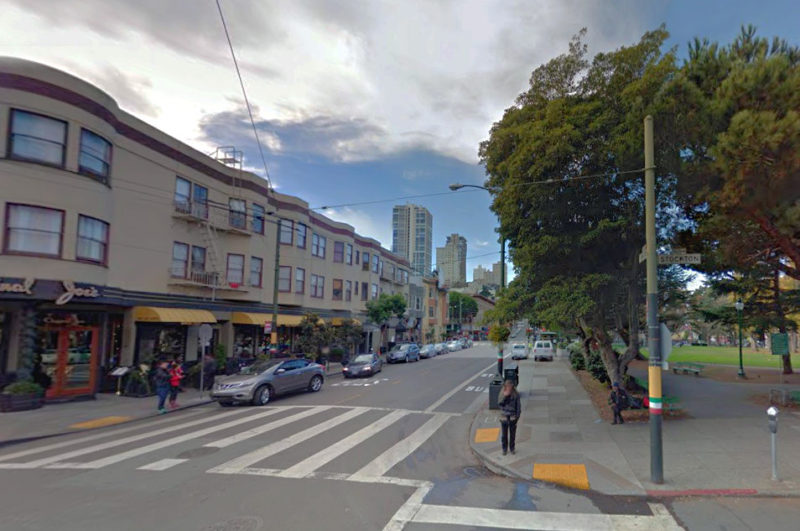 What would happen if we brought the park right up to the buildings on the left?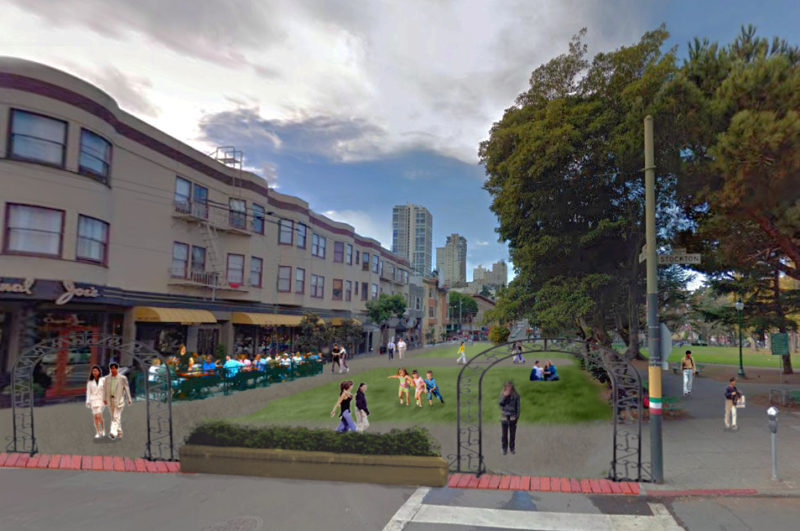 Transitioning between before and after…
What a difference. Washington Square Park is now more of a sanctuary. People can reach the park without worrying about cars, diners can enjoy the park, and a whole street has been reclaimed for public enjoyment.
There's a planet of road-encircled squares and parks to fix. Let's remove those roads so those public spaces can breath again.