Walking around San Francisco's Upper Haight neighborhood one day, I came upon a cool little pinball arcade named Free Gold Watch…
What impressed me the most weren't the pinball machines. It was that this used to be a garage and now it's a pinball arcade. Think about it… All these garages around town which only store cars. These garages could be anything.
I walked on. It was Saturday afternoon and people were happily strolling down Haight Street, a popular commercial strip in San Francisco…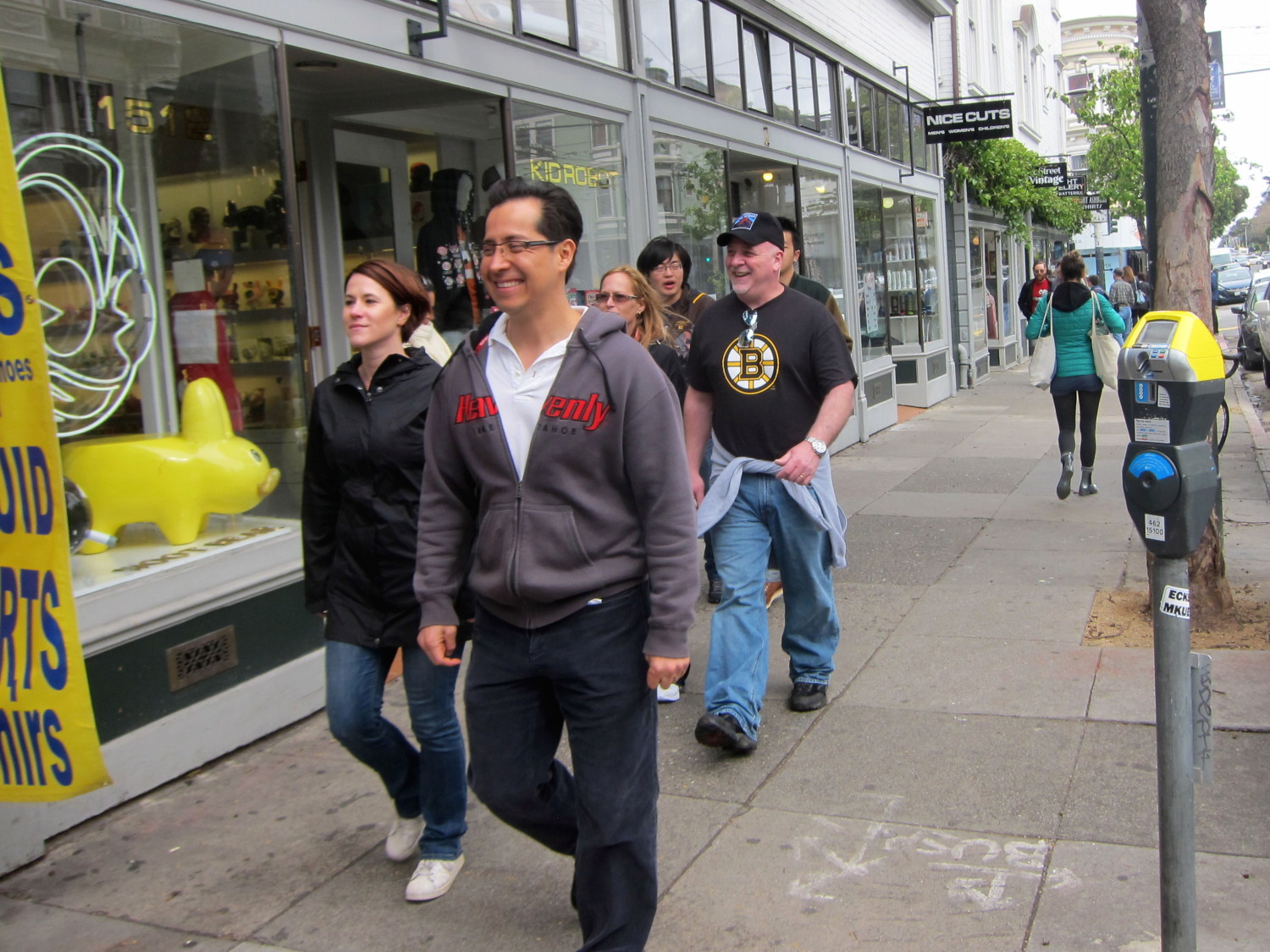 On every block, the sidewalks were bustling. Every couple of seconds there's a new shop, large windows advertise goods on sale, people inside restaurants look back out onto the street, produce spills out from the grocery store onto the street. There's something for everyone.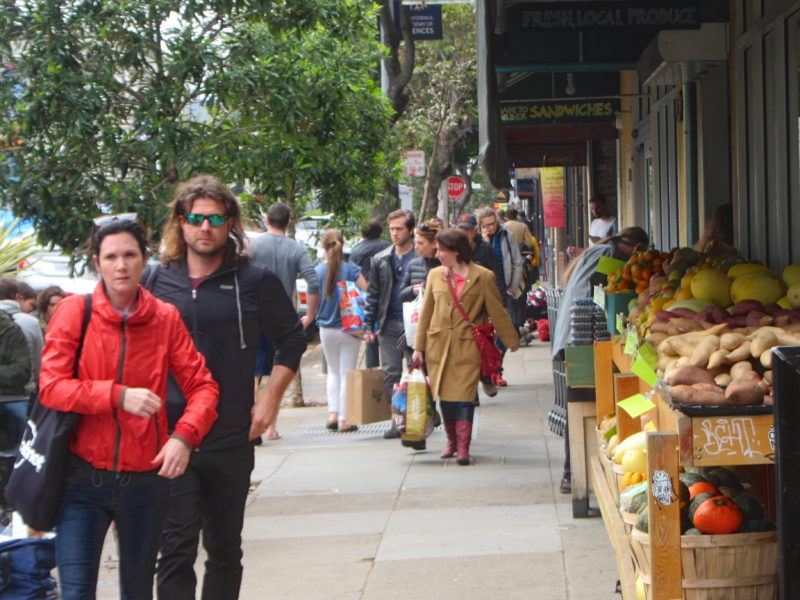 I walked a couple more blocks and then…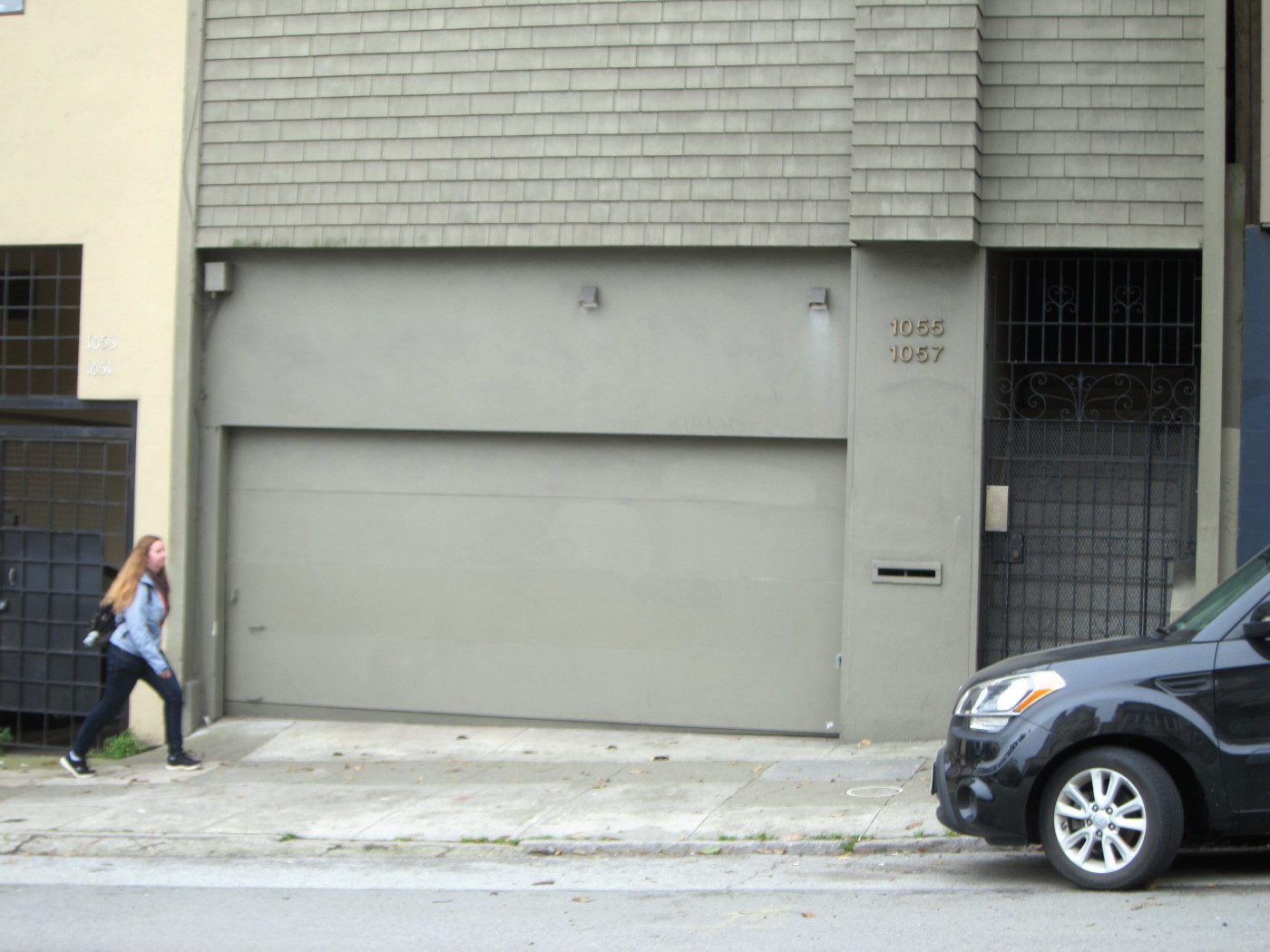 The street's energy nosedived. The doors and windows were gone, replaced with a series of long blank garage doors. There's nobody coming and going, nothing to look in and out of, no reason to be here.
Garage doors are everywhere in many modern cities like San Francisco. Sometimes there's one garage door in a row…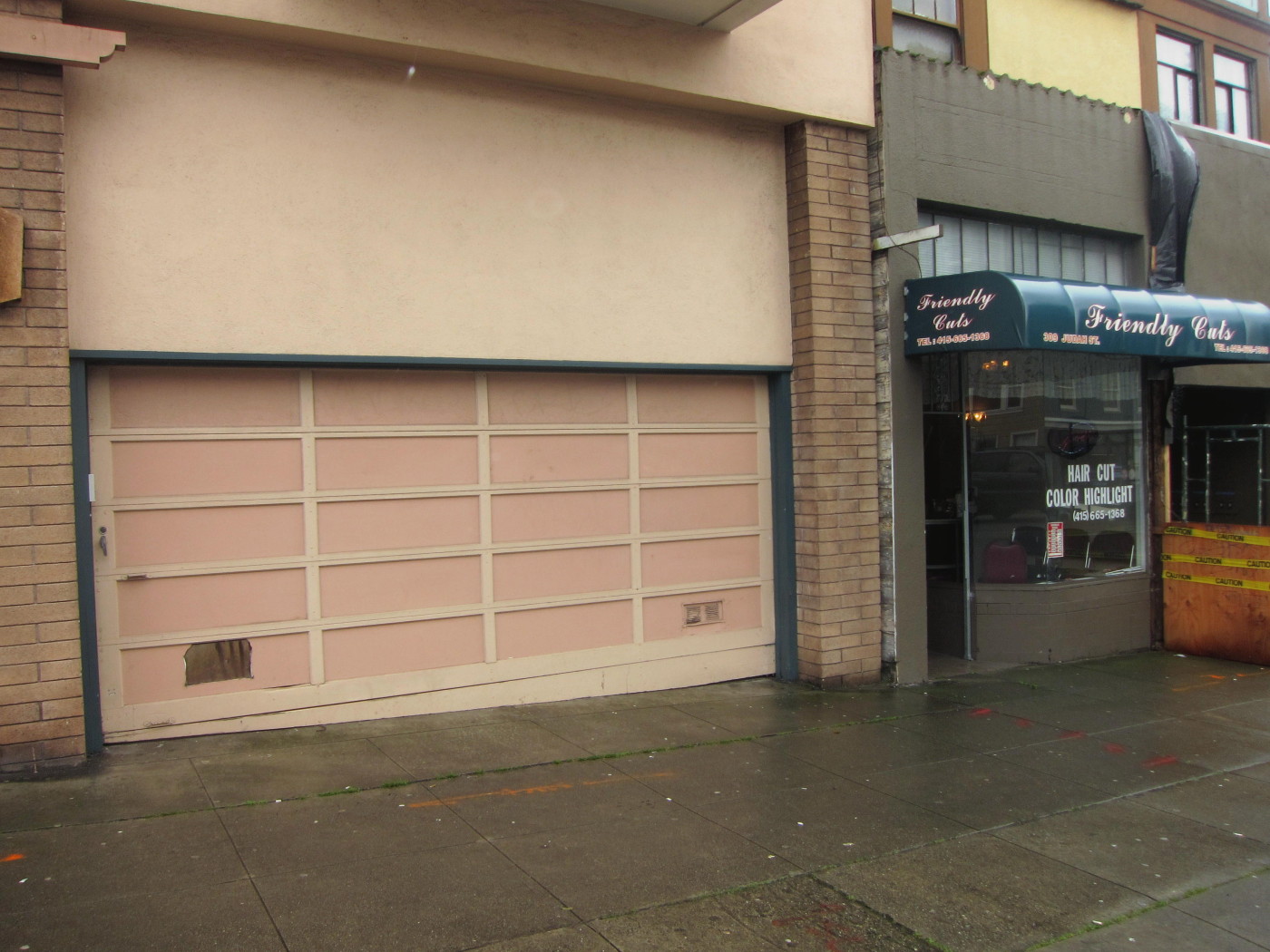 Sometimes six…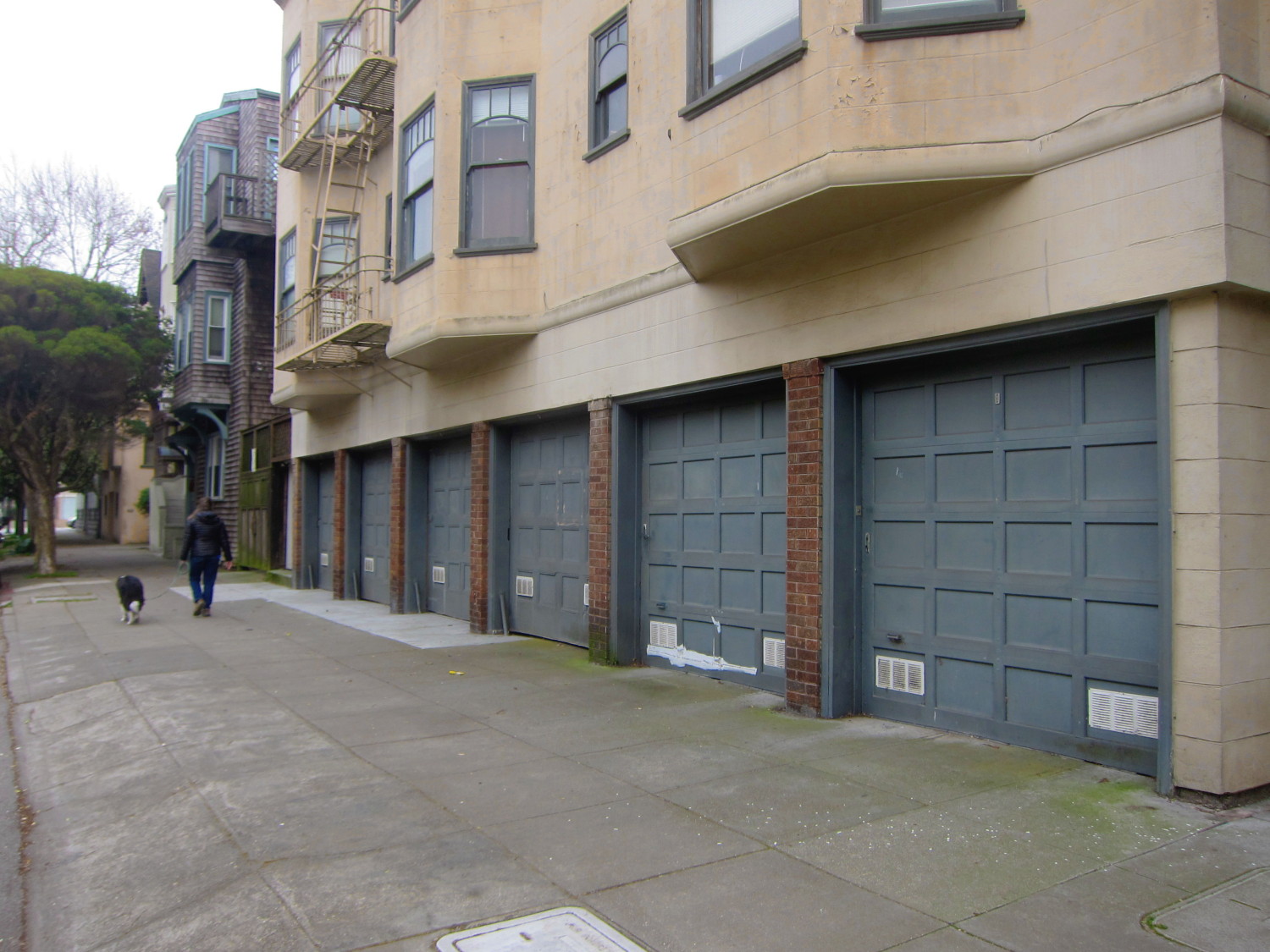 And here, there are… 28 garage doors!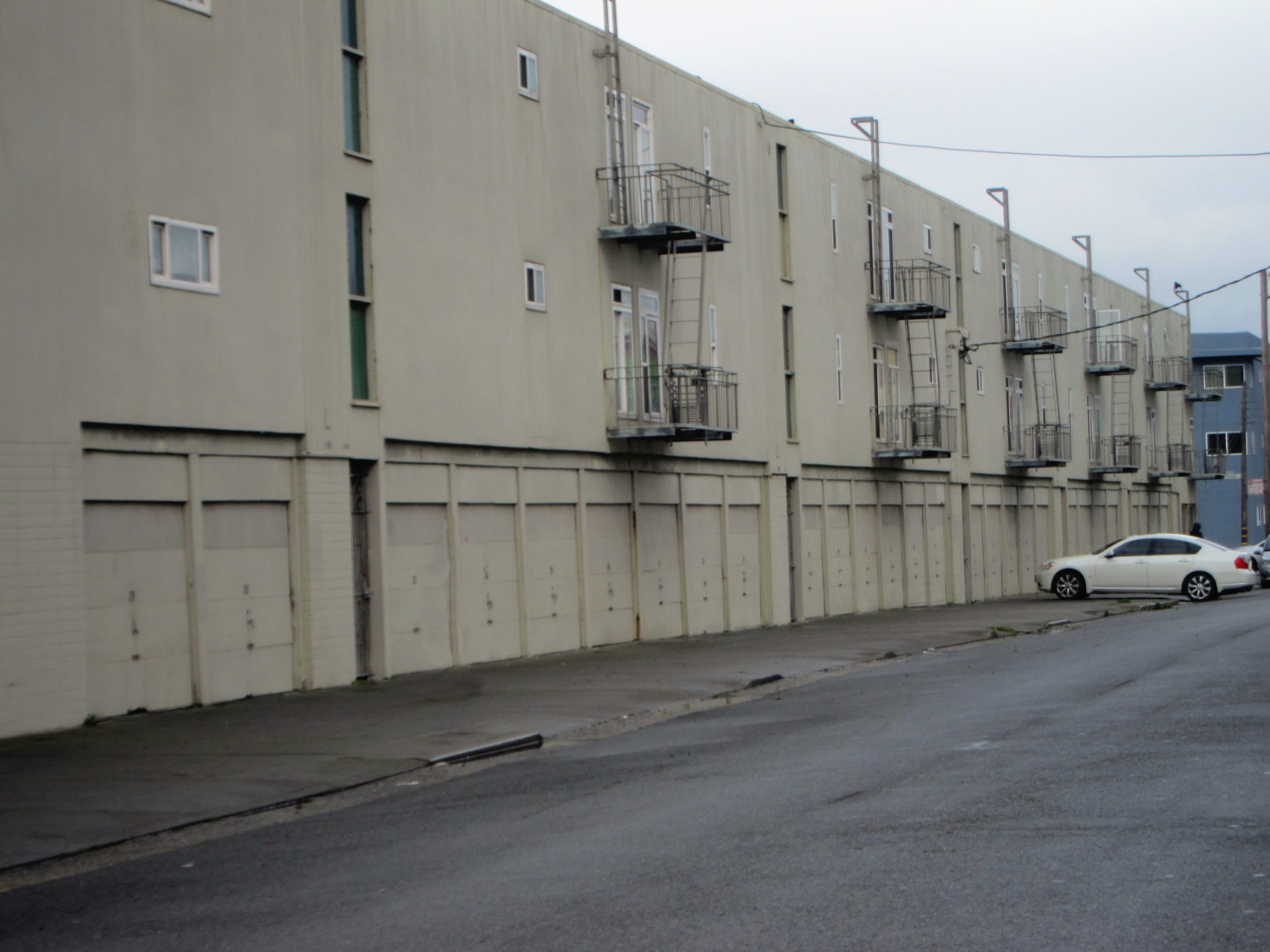 Obviously, residential streets don't need the liveliness of commercial areas like Haight Street but garage doors can still be a problem. With homes above garages, residents can't keep an eye out of the window at street level and there's no front gardens or porches where neighbors can interact. Furthermore, residents with mobility issues can struggle to get up and down stairs.
These row houses from Toronto show how to do it right: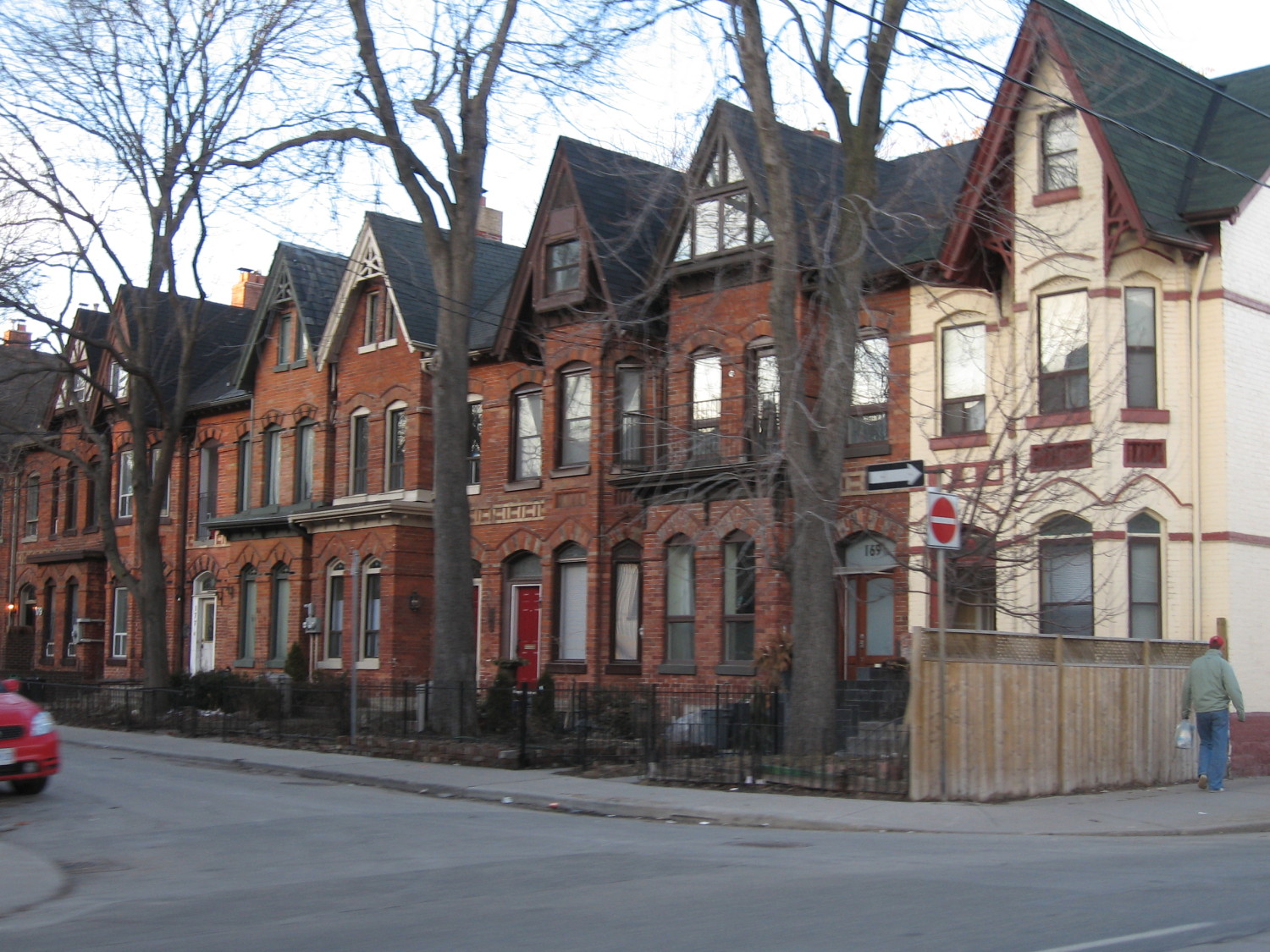 So, interested in lively, safe, accessible, and attractive places? Get rid of the garage doors.
But what would we replace them with? All sorts of things. Let's give three buildings with garages a fantasy upgrade…
1. A single family house above a garage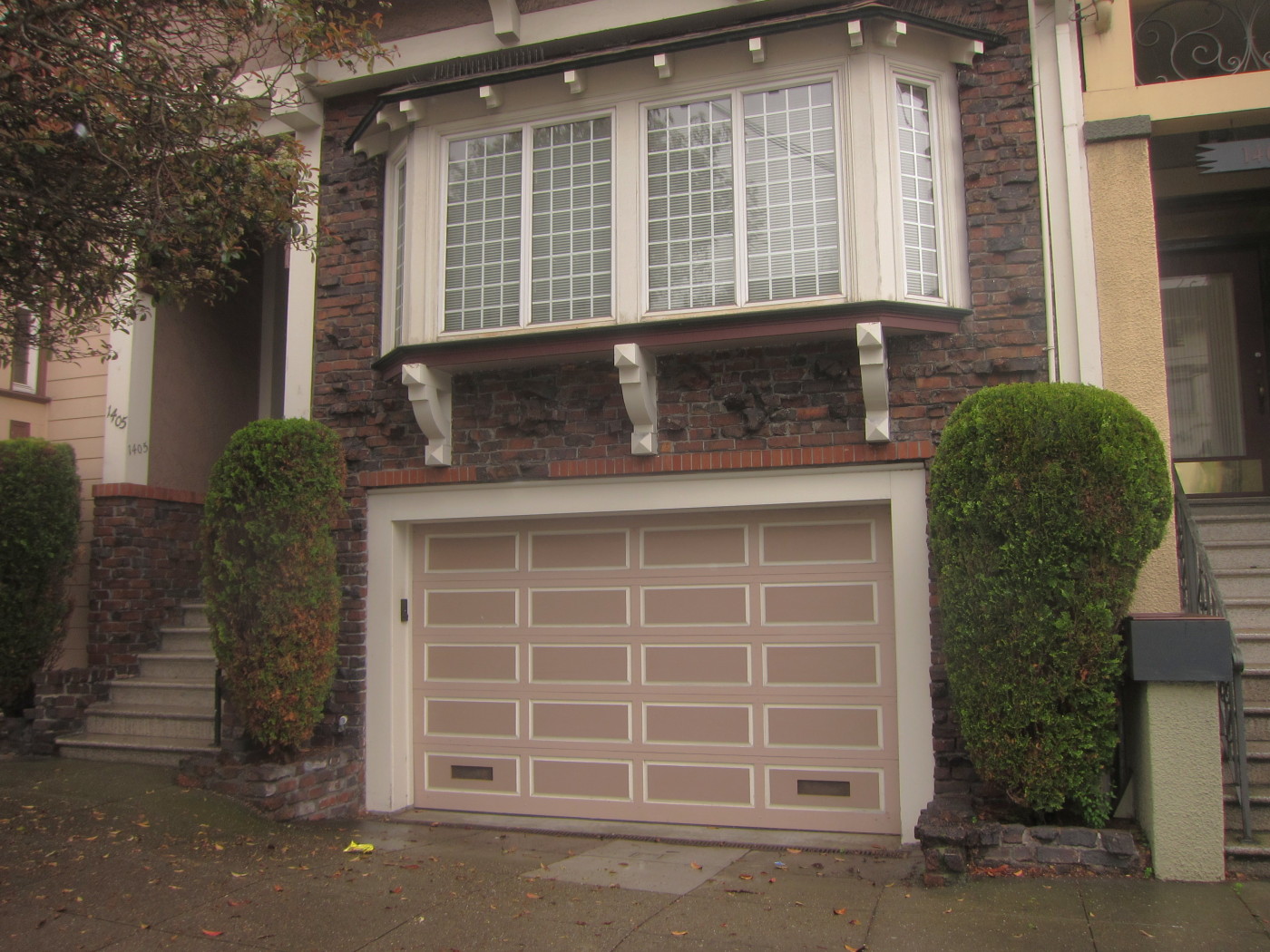 This is a common San Francisco single family home: Narrow, tall, and above a garage. The garage is problematic for the safety, sociability, and accessibility reasons mentioned above. But it also drives up housing costs across the city by reserving what could be housing for car storage.
So, let's convert this garage into a first floor residential unit:
Much better!
A dead building edge has been livened up. The street now has more character, is safer, and the new unit is easier to access for people with physical issues. We've also added more housing to the city, increasing overall affordability.
2. A garage on a commercial street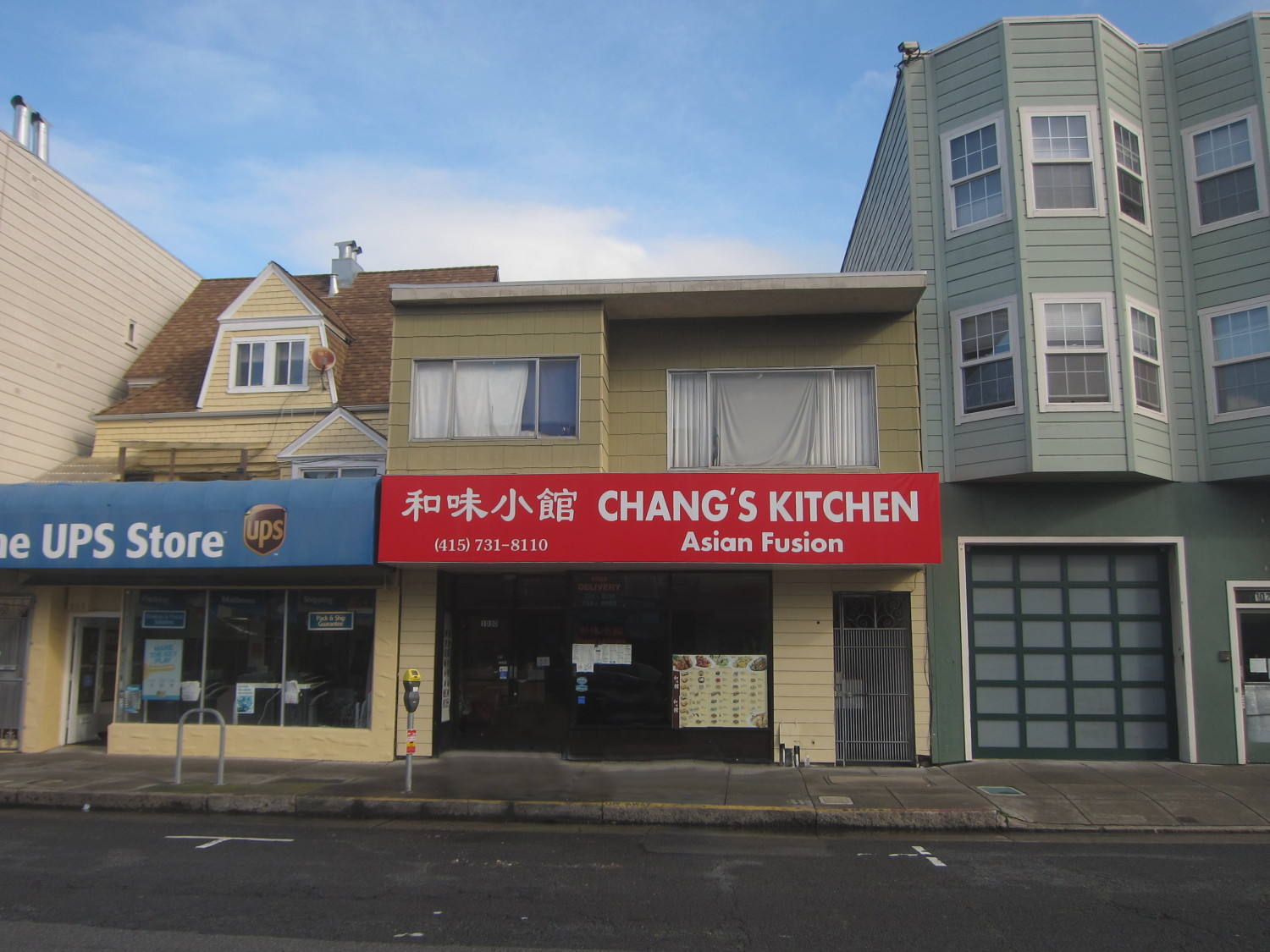 Garages deaden commercial streets by removing part of an active edge and reducing shop density. Garages should be kept away from commercial areas.
So let's fix the above situation: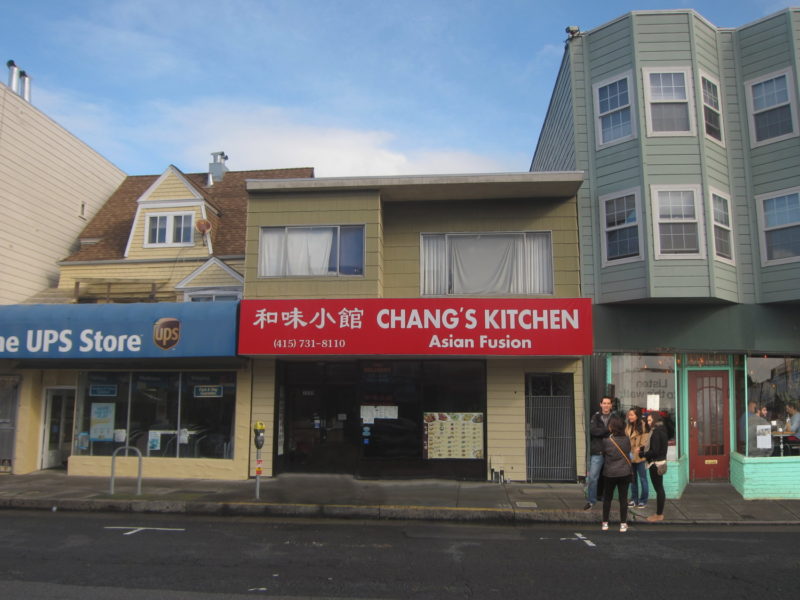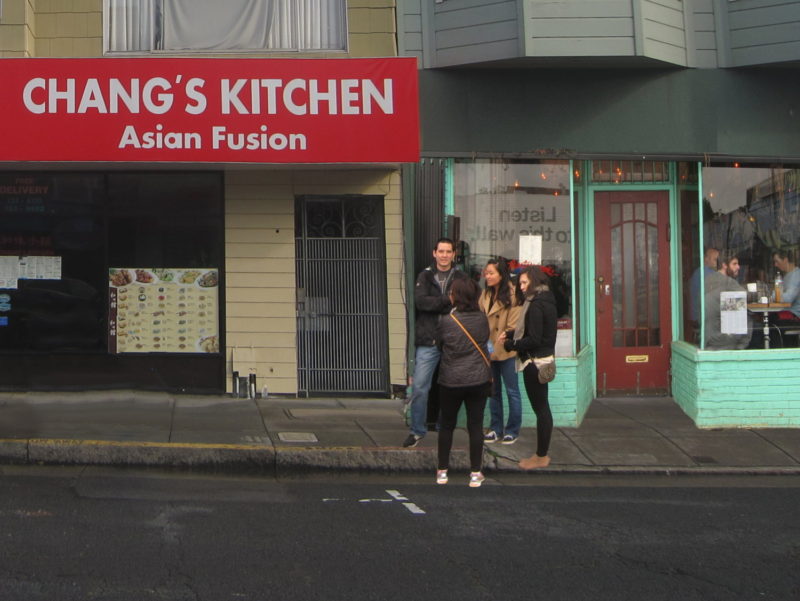 Looking good! This new restaurant has livened up the street and helped all nearby businesses as a result.
3. A long row of garage doors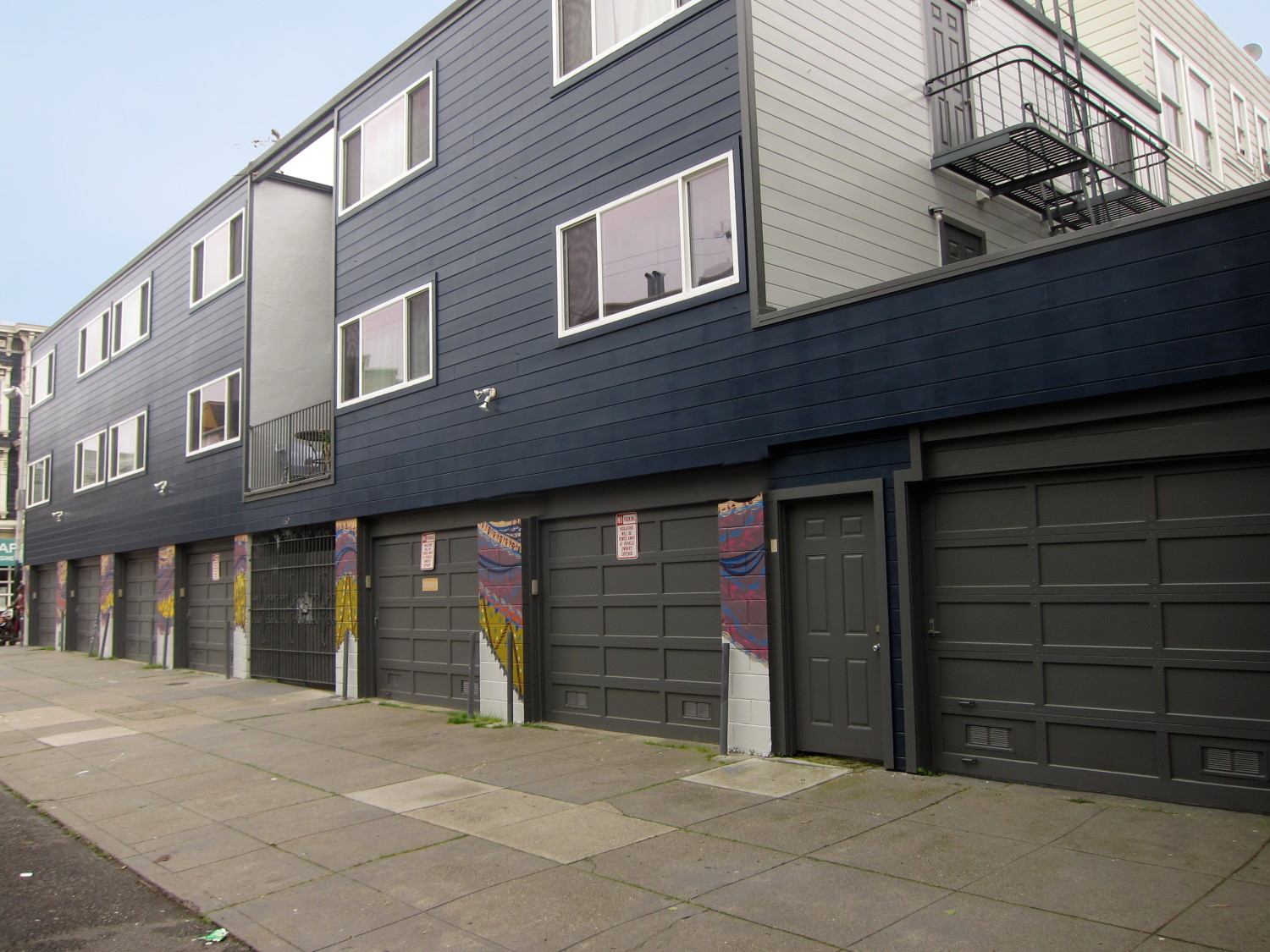 There's almost no reason to be on this sad block. But there's much we can do.
First, let's replace the garage doors with ground floor units: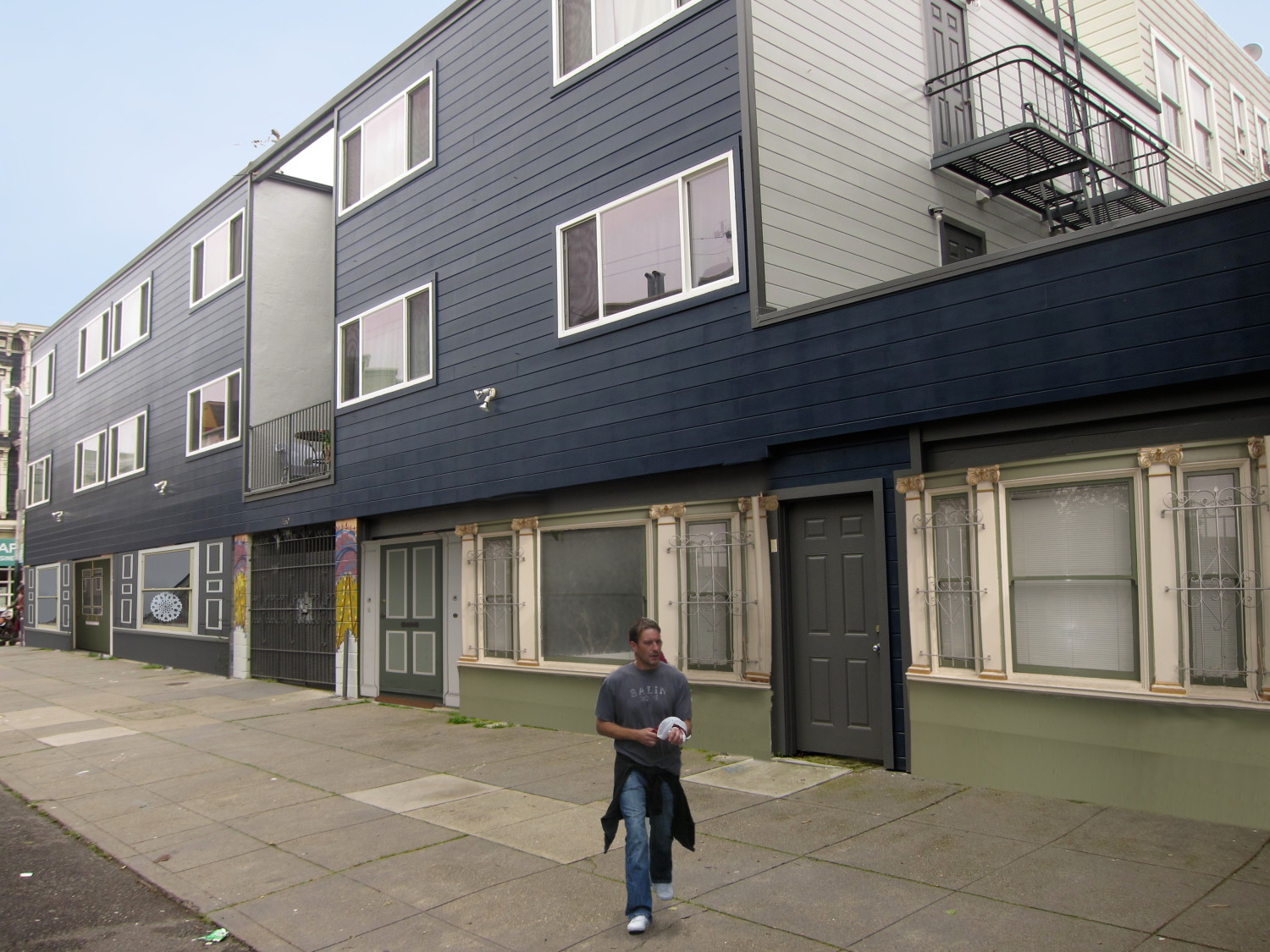 What a great improvement. Now let's add some other elements. It would help to have buffer between these homes and the street to preserve the sense of home as a safe retreat. So let's add some small front yards: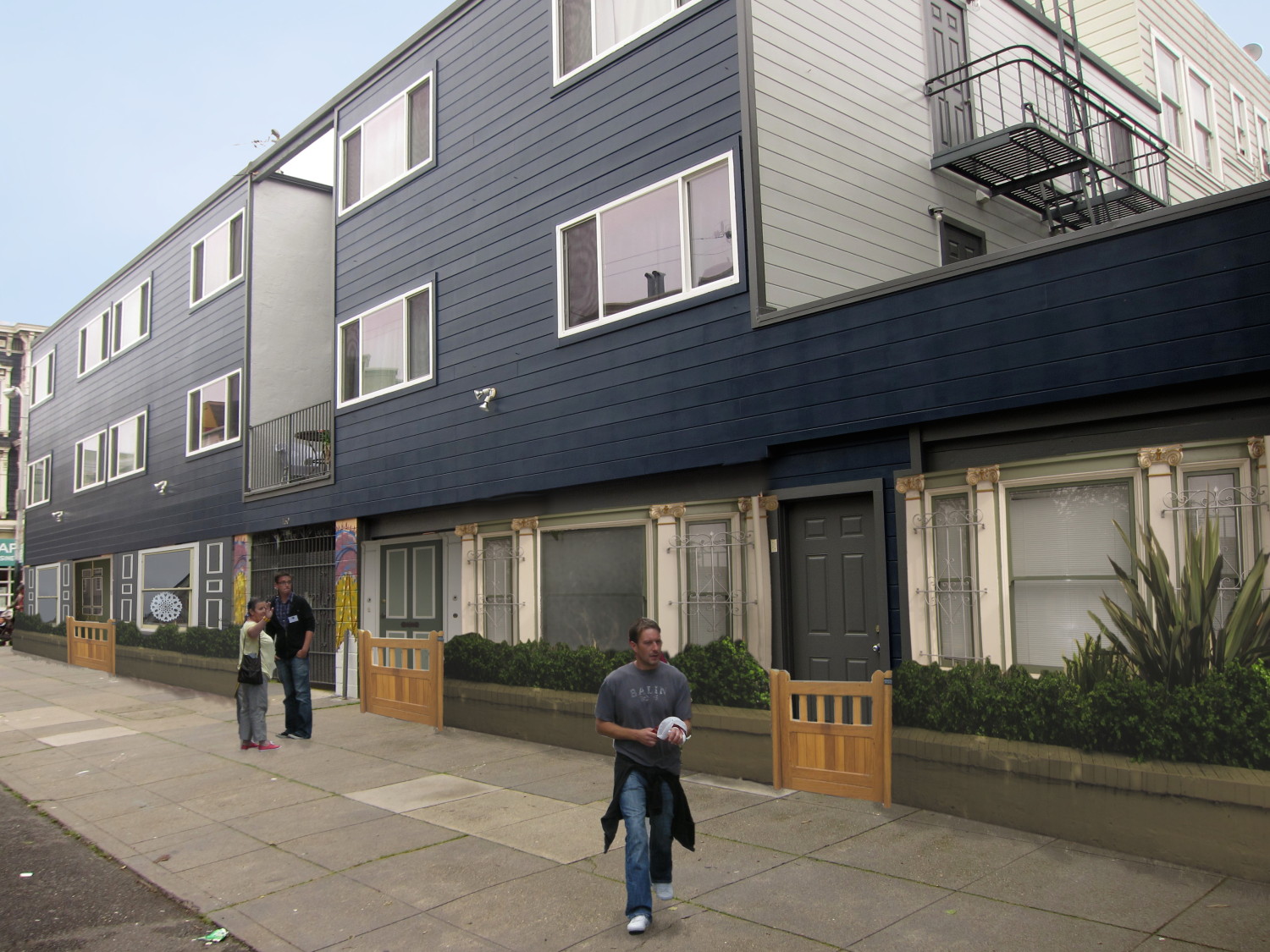 These front yards might not get much use but at least they provide a little buffer, making home feel more like a sanctuary.
Let's add some more elements to encourage lingering and protect the sidewalk from vehicles in the street: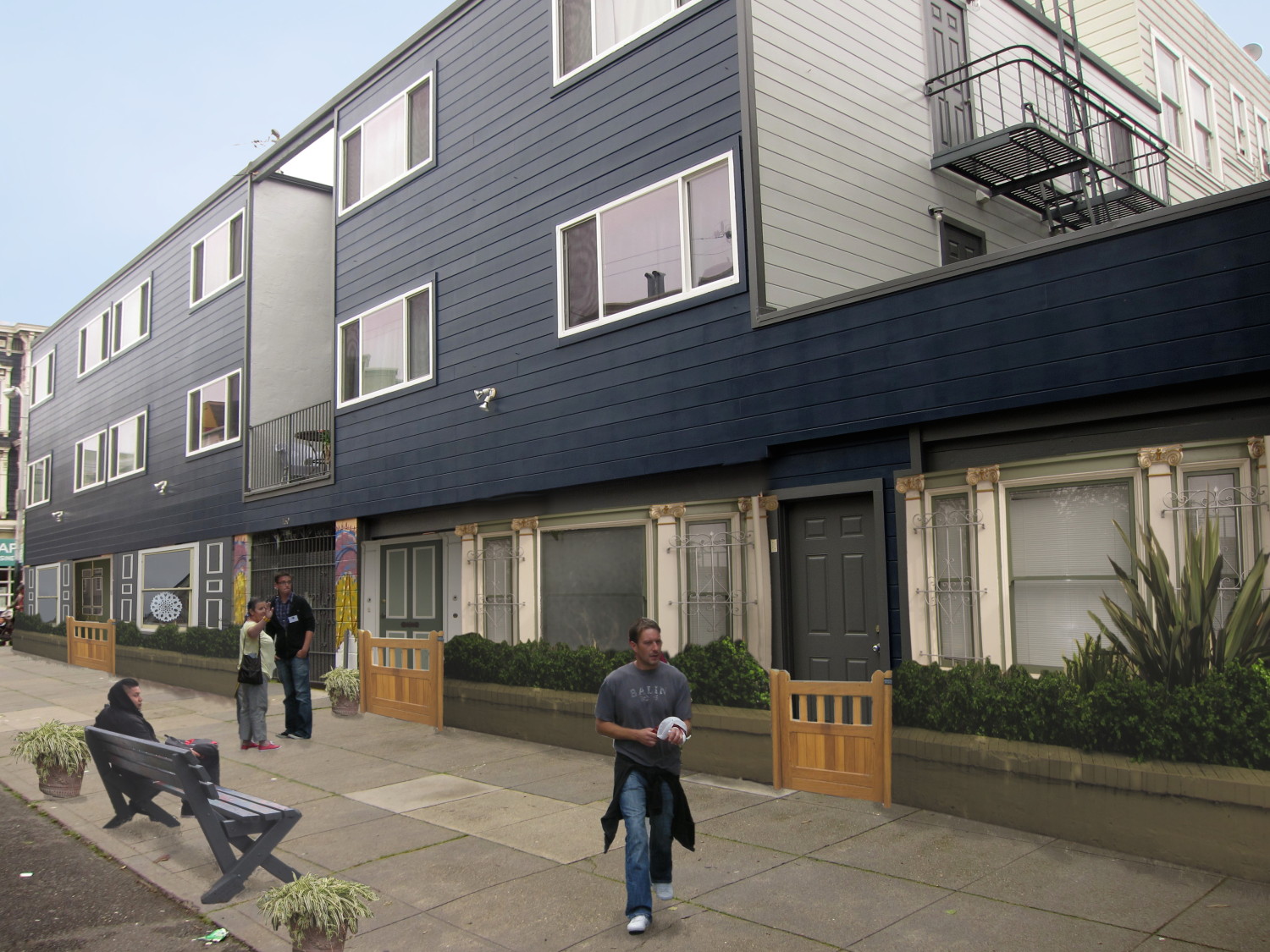 We can contrast the original street with our upgraded version:
What a contrast! New residences have been added, making housing a little cheaper for everyone. The street is livelier, safer, and has more character. It's a much better place.
Transforming garages into socially more effective uses doesn't have to remain a fantasy. Indeed, regulation changes have allowed San Francisco to convert some garages into a number of cool joints…
If you live in a city with many garage doors then you probably live somewhere with a lot of dead spaces but much potential. What could all those garages become? Time will tell.
---
post scriptum: Thanks to Tom Radulovich from Livable City for his input into this article. Tom has worked, with great results, to change San Francisco's laws to permit garage conversions in many areas around the city, leading to some of the changes depicted above. Garage conversions are possible anywhere but we need to put in the hard work of changing our laws, creating incentives for these conversions, and then promoting this opportunity to building owners.