In a departure from The Plaza Perspective's regular focus, this article is dedicated to Prince, a great man and artist who inspired me and countless others for many years.
"It's time we all reached out for the new, that means u 2." – Prince
Prince is gone. It's still difficult to believe. An artist without peers, a standout human being of our time… gone.
Prince has long been a figure of great importance and inspiration to me. Though we never met, for 20 years he's been there with me through the best and the worst of times. Sure, there was the music, the excitement that each new album and live show brought. But the connection went much deeper than that. When my girlfriend died in a car collision in 2004, his song "Sometimes It Snows In April" helped me channel the sorrow. The way Prince lived by his own rules inspired me to pursue my own passions no matter what others said. And his powerful discipline and commitment to his music encouraged me in my own work. Who knows where I'd be without him.
Even beginning to understand the enormity of Prince as a human being requires a lot of work. Trying to understand him through a couple of songs is like understanding a Da Vinci painting by looking at each brush stroke. You may or may not see brilliance in every stroke but it's when you stand back and look at everything that the full picture emerges. There was the artist: Prince produced 39 albums and thousands of unreleased songs, was a world class guitarist, an incredible singer, an influential producer, mastered dozens of instruments, and played countless hours of legendary live shows. And then there was the person: His humanitarian work, fight for artists' rights, support and respect for women, role as a gender-bending sexual revolutionary, relentless work ethic, his passion and self-belief.
And yet even the longest list of achievements doesn't capture Prince. He was far more than the sum of his parts, the kind of person who was never seen before and who will never be seen again. I recommend this superb Slate article, which hits the right notes in describing Prince's astonishing talent and how he transcended what most of us thought a human being could do.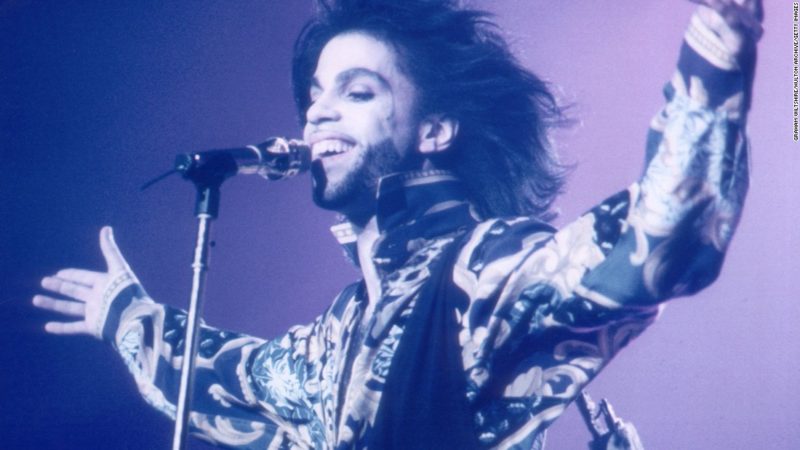 Prince would have been proud to see how people around the world are uniting to celebrate his life. In this, we see how one person can inspire many.
In Prince's hometown of Minneapolis, on the night of his death thousands of people filled the streets outside First Avenue, the club made famous in the movie Purple Rain:
Meanwhile, in New York director Spike Lee threw an emotional and joyous block party that continued long into the night:
Here in the San Francisco Bay Area, there have been many Princely events since his death. The Church of 8 Wheels, a regular skating event in a disused church, organized a Prince tribute night (you may see me in there somewhere, always on the verge falling over):
Many musicians have paid tribute. My favorite is this heart-rending performance of "Nothing Compares 2 U" by the Dixie Chicks:
And monuments around the world have lit up in Princely purple:
Lighting up monuments, and other nods from officialdom, has its place. But none of that is as important as this: We, the people, uniting.
And how beautiful that has been. People have come together, taken back the streets, danced and celebrated, laughed and cried. Is this picture of us all together, outside in the public realm, not a vision of a better tomorrow, if we want it to be?
More than losing a great musician, we've lost an incomparable person. But we can use this loss as a transformational opportunity. There's much to be learned from Prince's life. Just like Prince, we too can live fiercely, learn to forgive, be more caring toward others, be bold and not be afraid to stand out from the crowd, refuse to give in to fear, honor women, fight social injustice, embrace our sexuality, and pursue our passions. We can be people of the highest caliber, as Prince was.